BLACKEYE is an upgrade from original ShellPhish tool by thelinuxchoice under GNU license. BLACKEYE is the most complete Phishing Tool, with 32 templates +1 customizable and it works only on LAN.
Blackeye Usage
git clone https://github.com/thelinuxchoice/blackeye
cd blackeye
bash blackeye.sh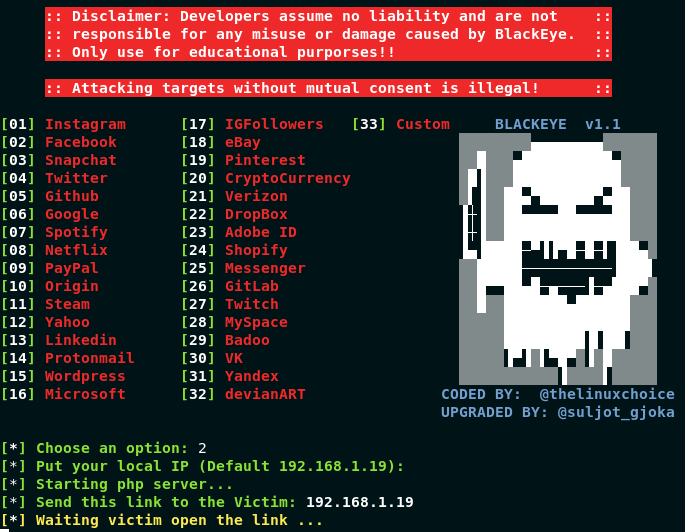 Also Read Wreckuests – Tool To Run DDoS Attacks With HTTP-Flood
Disclaimer
This tool was made for educational purposes! Using BlackEye for attacking targets without prior mutual consent is illegal. It's the end user's responsibility to obey all applicable local, state and federal laws.

Coded by : thelinuxchoice