UBoat HTTP is a POC HTTP Botnet designed to replicate a full weaponized commercial botnet.
UBoat Uses
Coded in C++ with no dependencies
Encrypted C&C Communications
Persistence to prevent your control being lost
Connection Redundancy (Uses a fallback server address or domain )
DDoS methods (TCP & UDP Flood)
Task Creation System ( Altering system HWID,Country,IP,OS.System )
Remote Commands
Update and Uninstall other malware
Download and Execute other malware
Active as well as Passive Keylogger
Enable Windows RDP
Plugin system for easy feature updates
Download
Also Read WAF-Buster : Disrupt WAF by abusing SSL/TLS Ciphers
Installation
Bot Compilation
Change the URL's in gate.h including the fallback domain if you are intending to use it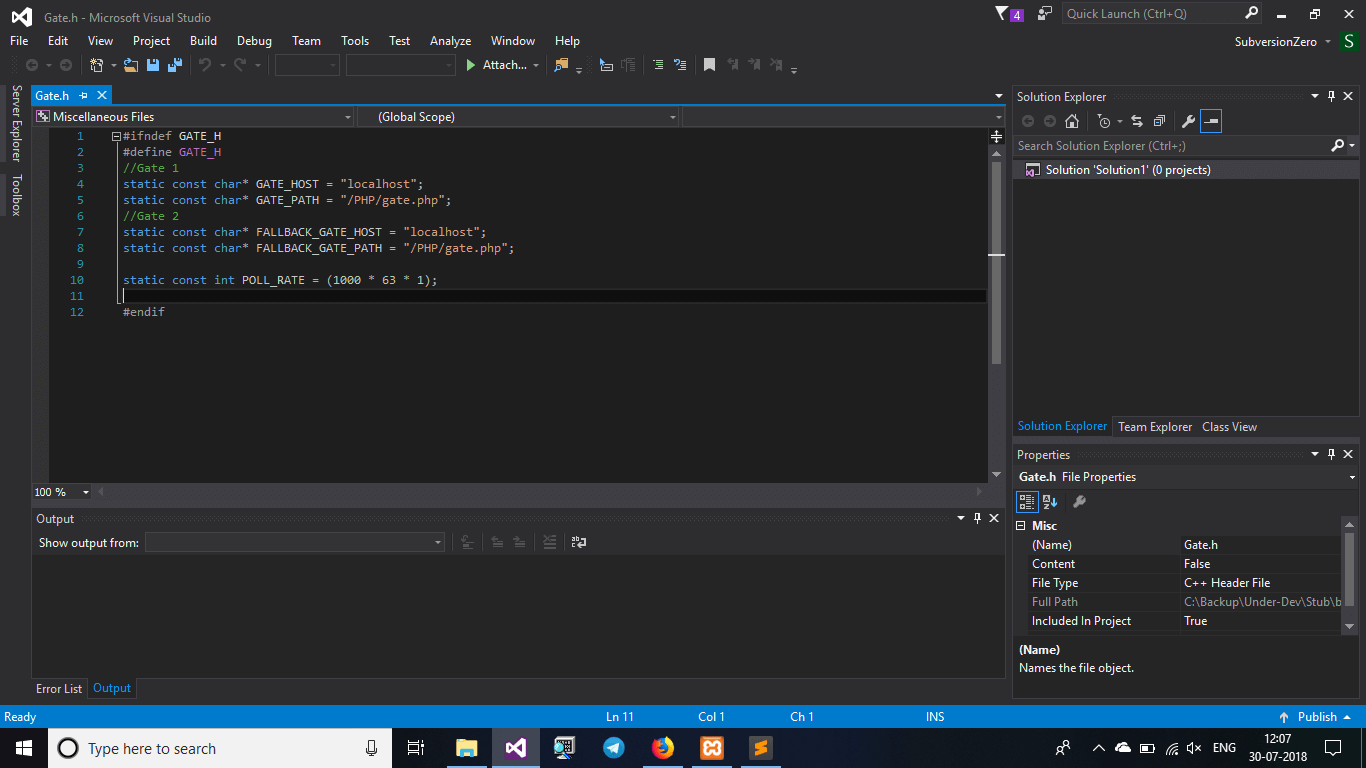 Panel Setup
Installation :
Install lamp in unix / Xampp in Win Boxes
You need PHP 7.0 strictly don't complain later
Install PMA because we are lazy ( thank me later )
Database Config :
Make a database named 'uboat'
Rename uboat.sql located in /Panel/uboat.sql to uboat.sql.zip
Now import uboat.sql.zip in PhpMyAdmin to the database uboat you created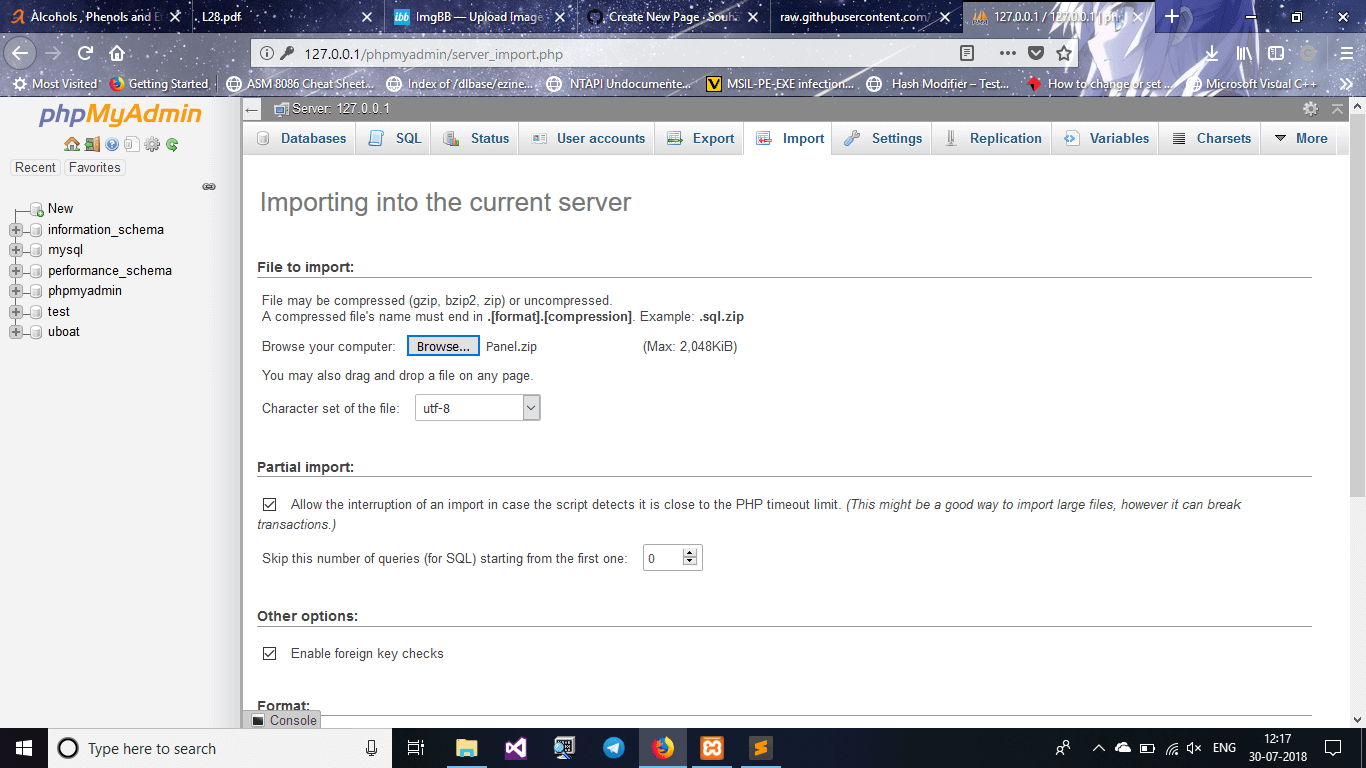 Panel Config :
Locate /Panel/private/config/config.php
Now edit it the url localhost/PHP/ with your C2 host url
** now look for the keyword "db" **
username :- your mysql user
password :- your mysql password
host :- leave it as it is
dbname :- It's the database you created earlier remember " uboat " ?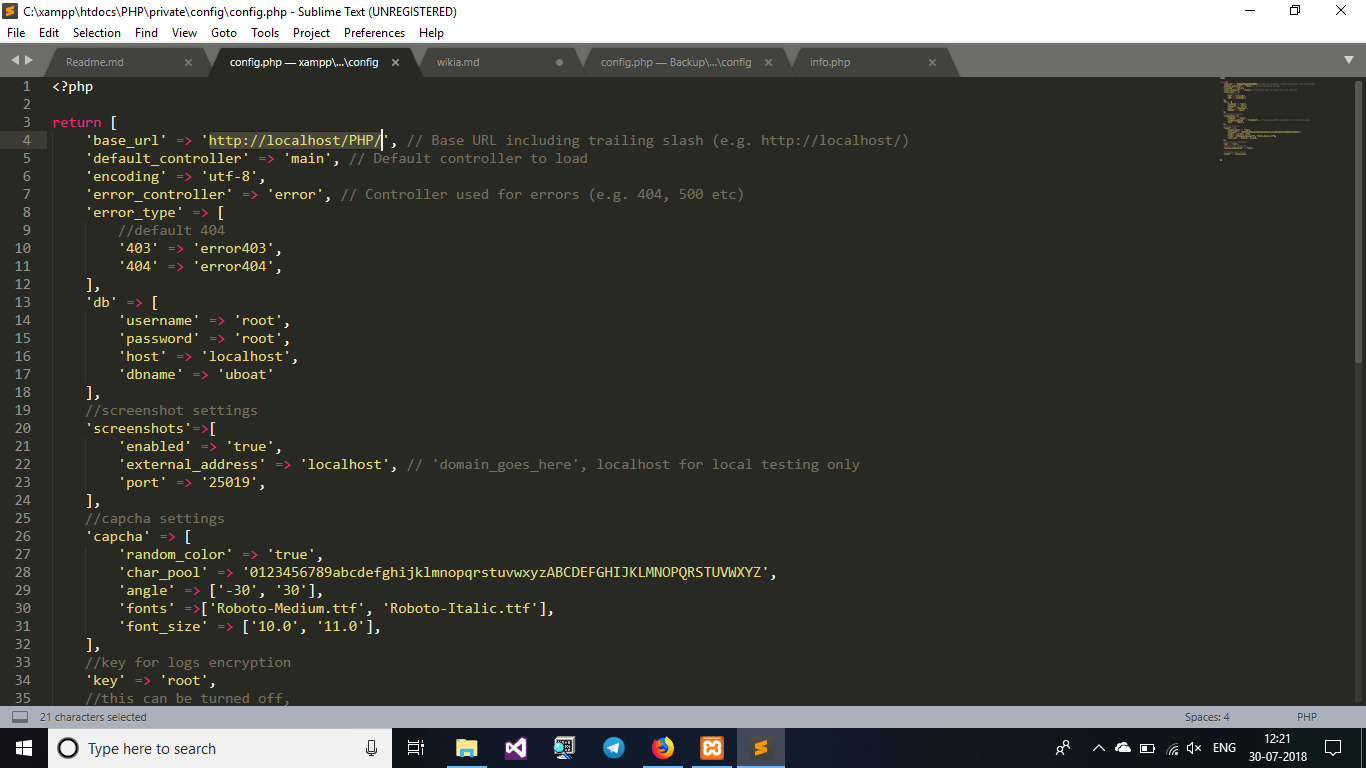 Login Config :
Now choose a user/password credential for the login
user :- root
password :- root Kay ?
For generating the password locate to /Panel/test.php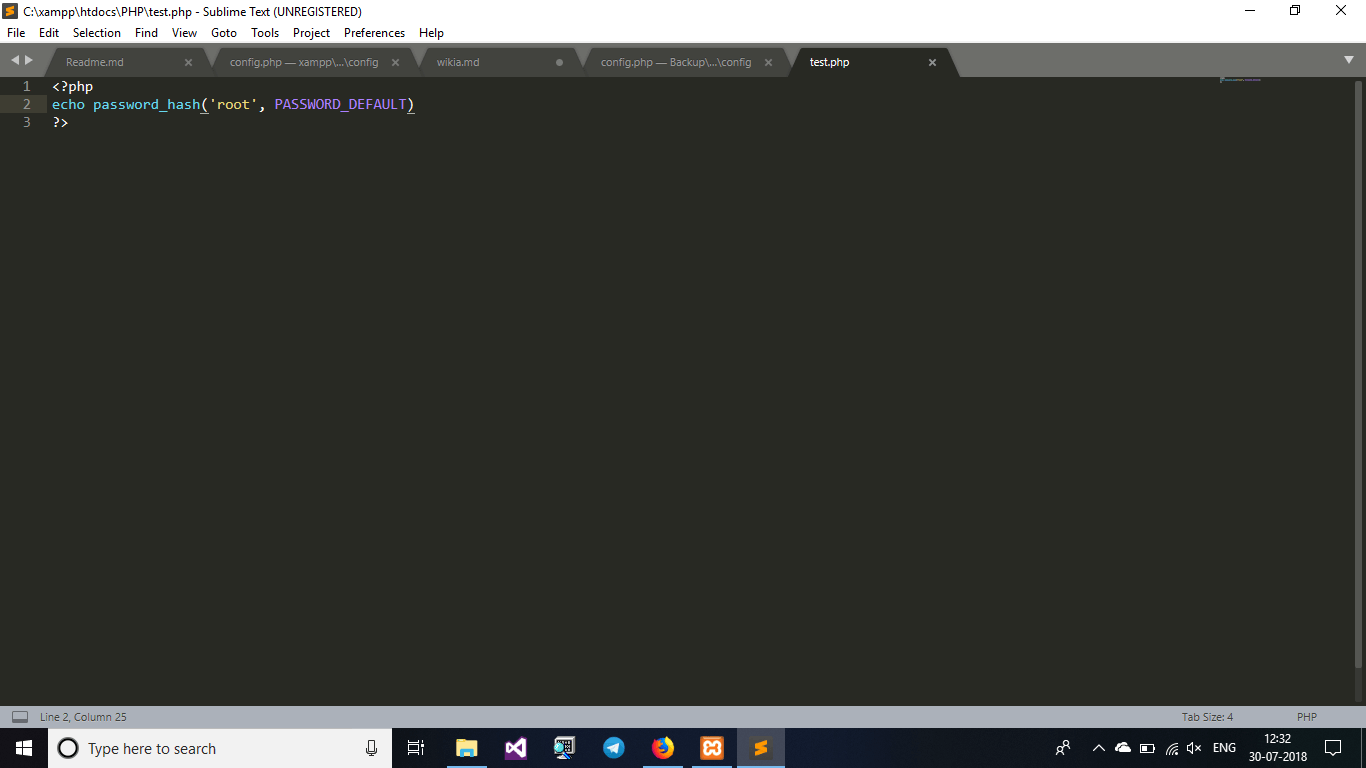 You can change the keyword root to your desired password We are using root since we chose to here :p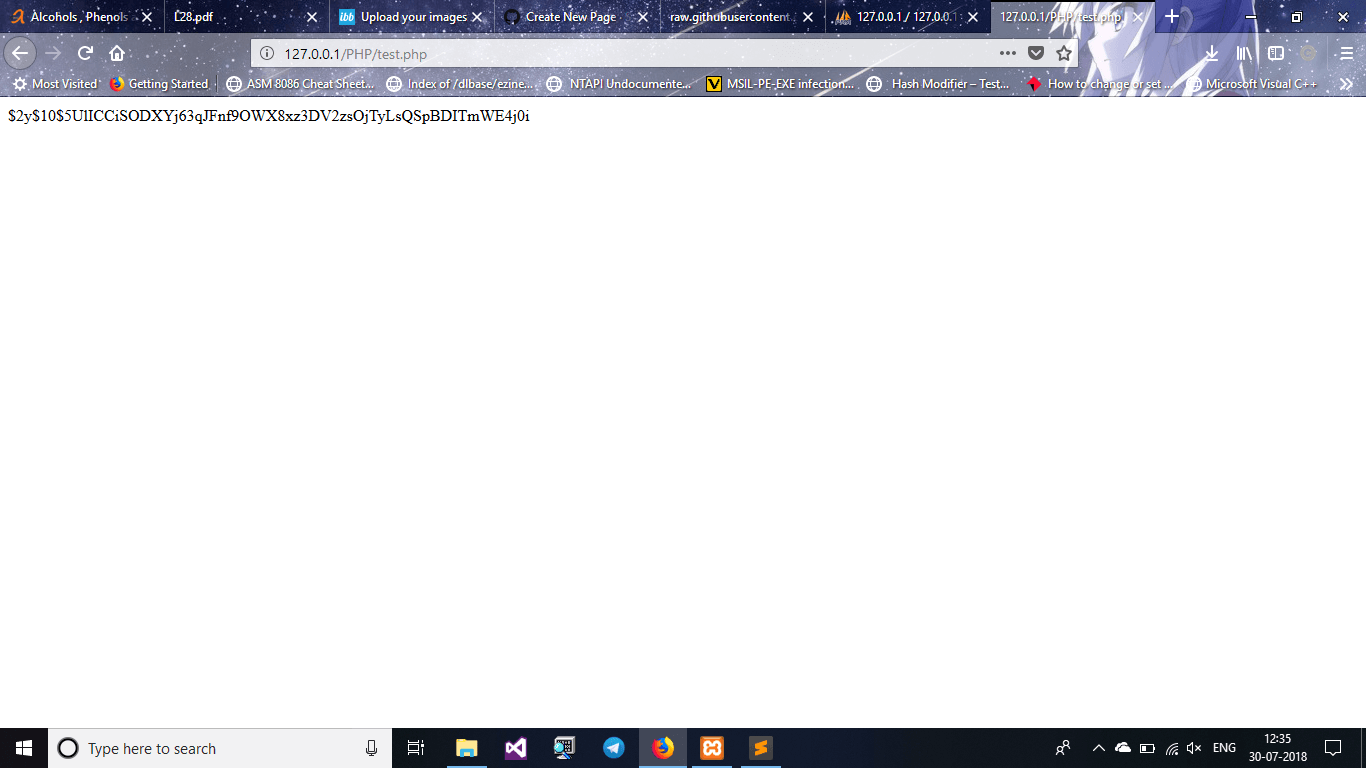 You are almost done !!
Now open PhpMyAdmin and locate the table user in database you created uboat
Change the hash in the password column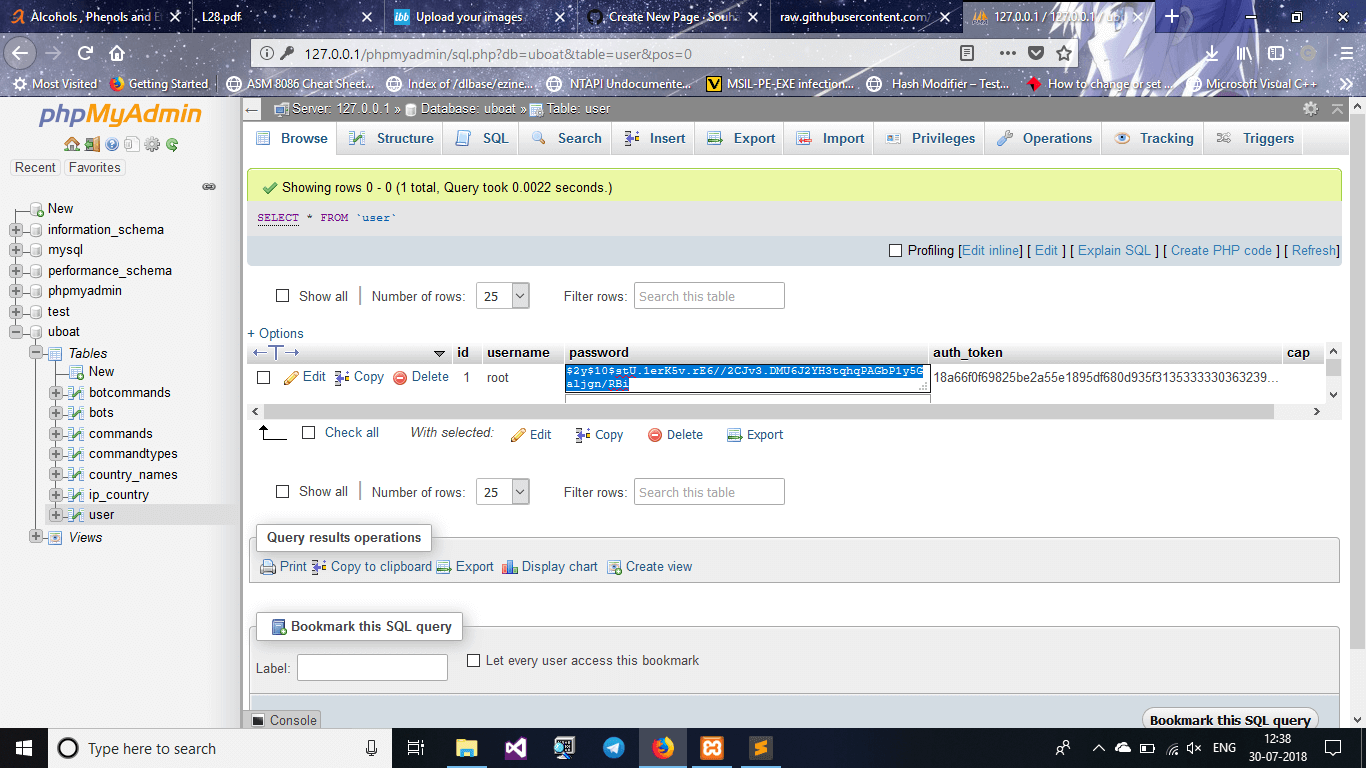 ** Yay everything done **
Once you login you'll get something like this

Credit : Souhardya Sardar, Tuhinshubhra & Team Virtually Unvoid Defensive