A recent study stated that a large percentile of data security professionals believe that their data security strategy is mature enough to ward off data threats. Yet, a greater percentage reported persistent challenges in safeguarding the same data.
This fragmented approach to data security according to the study aggravates weaknesses and challenges persistent data protection. The study concluded that organizations are more worried about whether a threat exists to their data rather than focusing on protecting their data, and did not yet have a firm grasp on controlling and understanding what is confidential information.
The study also revealed that respondents have no clue where their most confidential unstructured information has been stored; and more than half the participants were unable to classify their data in an accurate manner.
Additionally, the same percentage of respondents were not aware whether the leadership had enforced a least privilege model to gain access to confidential information, while another set of participants did not audit the use of sensitive information nor had ever sent alerts on possible threats.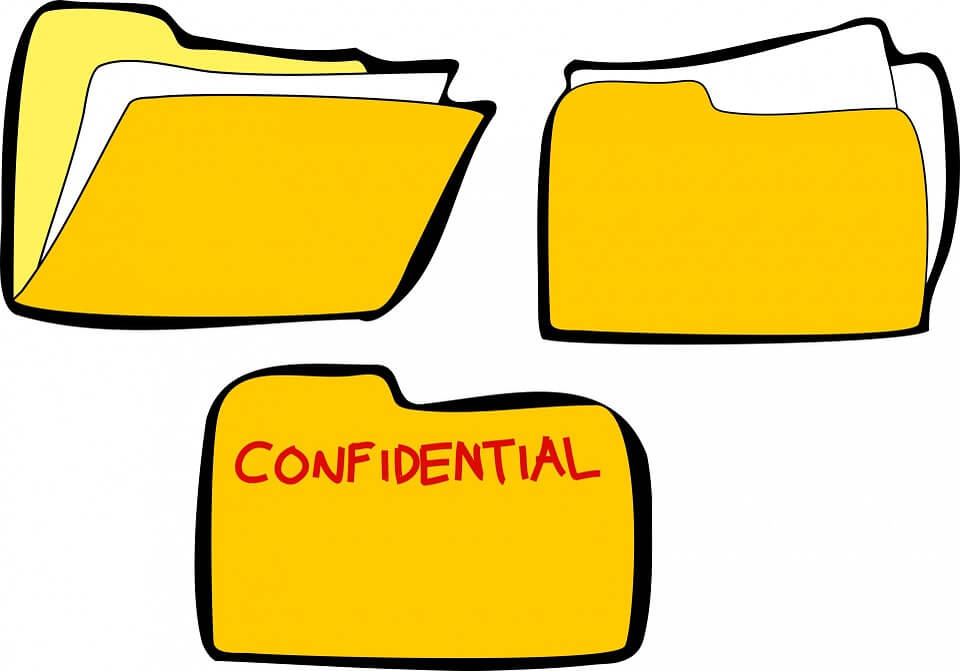 Every week there is a new blizzard of attacks against businesses across all industries. Ironically, security vendors are also targeted. The bare reality is that data breaches can happen to anyone and everyone.
Also Read Fragroute – A Network Packet Firewall Testing Tool
For every security solution that is put in place, there is a danger, disadvantage, and inexperienced employee or a line of least resistance for an attack.
While data fragmentation is an area of concern that needs to be looked at with great urgency, another point of concern is the piece meal solutions offered by various security vendors that further complicate overall security in an organization.
Endpoint solutions are not a sure guaranteed path of ultimate security. What is really needed is a new model to integrate all endpoint data security solutions for a seamless and holistic approach towards data security.
A fundamental security conundrum plagues organizations today. In any given large organization, there is a patchwork of dozens of applications, networks, end-user devices and vendor solutions. For instance, one security vendor may present safety features in their applications, security devices or even a wide range of security solutions.
However, none of these might be into operating with other vendor solutions or other network devices within the system. In some cases, it is seen that numerous security solutions from a particular vendor do not even interoperate among themselves.
Due to this, organizations are left with no choice but to try to patch fragmented solutions together while keeping their fingers crossed that confidential data does not get leaked.
Given the wide range of data security solutions available in the market, some specific threats are known to be dealt with point products.
However, if these products are used tactically instead of being a part of an overall data security strategy, it not only costs organizations a great deal of money but could also render a false sense of security making them complacent.
For instance, the concern that ransomware or a compromised insider threatens an organization by exploiting the same internal shortcomings is usually dealt with tools that exclusively address only ransomware but neglect to support the very foundation of data defences that would halt the progress of more than just this particular menace.
Concerning data fragmentation, the study further revealed that more than 95% of the respondents were of the opinion that a unified approach appears to be the best way forward for data security.
This would include avoiding and instantly responding to attempted attacks, thwarting likely threats, controlling exposure and decreasing expenses and complexity of tools needed to mitigate data threats.
Given an overall, holistic solution, over 65% of the study's participants were able to see the value of data classification, analytics, and monitoring in cutting down organizational data threats.
One of the best practices that an organization can implement, to begin with, is to know the data it holds along with its significance and safety requirements.
An important step in this regard is to discern the areas where classified information is being held, carry out a high-level inventory of existing information and begin necessary data classification.
With categories defined, protocols concerning where critical information types can be stored and how they must be safeguarded in all conditions can then be put in place.
In addition, a comprehensive data security strategy would also involve the application of regulatory compliance, bringing together key management capabilities and enhancing the response to unusual activity for an all-round defence.
The study noted that it was time to put an end to in-depth expenses and wrestle with piecemeal, disparate solutions.
Since every IT professional and organization faces data challenges in some form or the other, it is mandatory for the IT team to not only comprehend how stakeholders operate, conduct business and employ information.
But also the kind of applications used by stakeholders and how important the information is to them; while realizing which information if compromised would significantly impact the ability of the company to move forward.